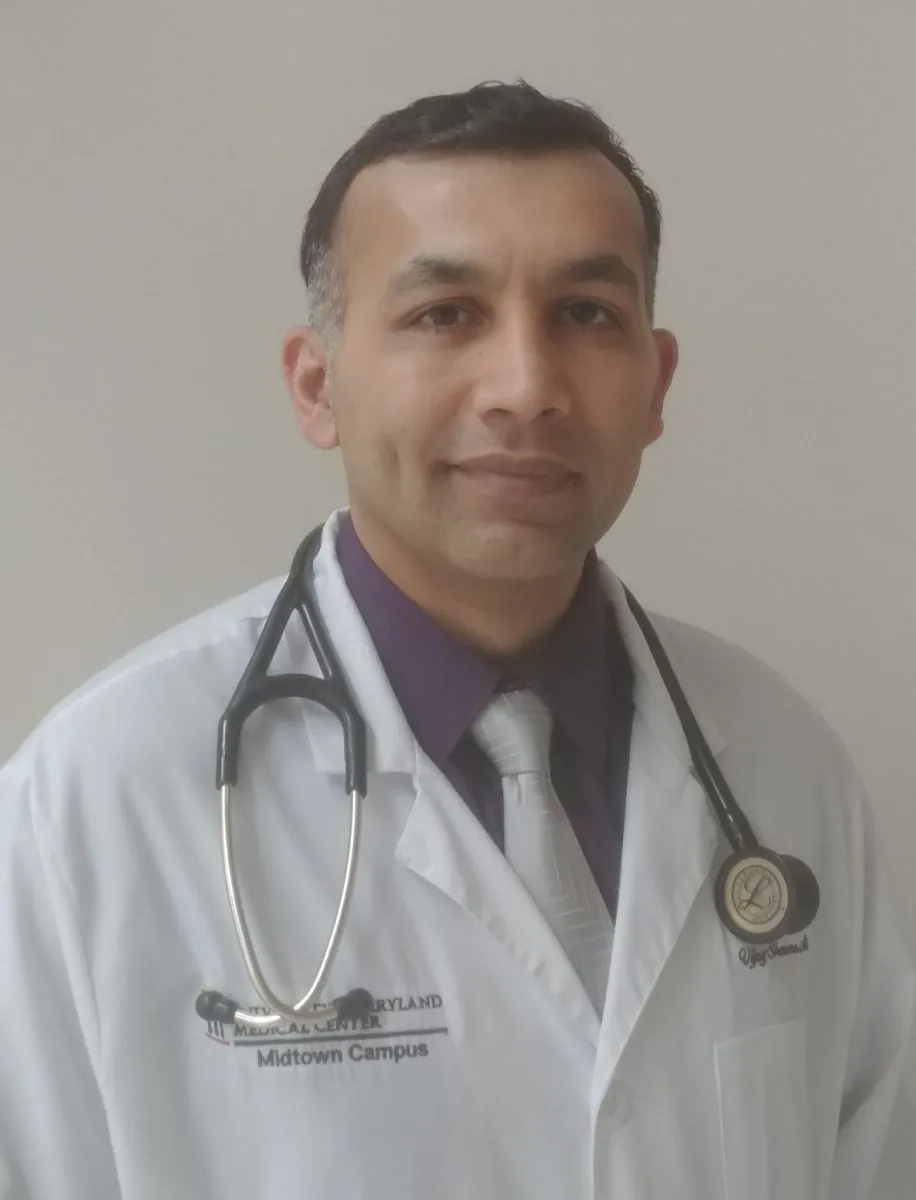 Dr. Vijay Sharma is a board-certified Internal Medicine and board-certified Hospice and Palliative care physician serving patients in our Keswick and Reisterstown offices. Dr. Sharma provides continuity of care for all patients of Saluja Medical Associates by providing care both in an out-patient and in-patient setting.
physician.
Affiliations: Union Memorial Hospital, University of a Maryland Midtown Campus
Residency: University of a Maryland Midtown Campus, Crozer-Chester Medical Center (2003)
Medical School: University of Szeged, Hungary (1999)
Undergraduate: Delia School of Canada, Hong Kong
An avid sports enthusiast, Dr. Sharma enjoys both playing and watching soccer (Liverpool is his favorite team), golf, scrabble and travel.